More than 200 guests attended the 2018 FASPE Awards for Ethical Leadership Gala on 5 March 2018 in New York City. FASPE supports Fellowships at Auschwitz for the Study of Professional Ethics. The posthumous award for ethical leadership was made to Emanuel Ringelblum, the historian and social activist who formed and led a secret effort, known as Oneg Shabbat, to document life and death in the Warsaw ghetto. Ringelblum and his family were murdered in 1944 when their hiding place was betrayed. Accepting the award on behalf of Emanuel Ringelblum and the Oneg Shabbat team was Marian Turski, Chair of the POLIN Museum Council and Deputy Chair of the Association of the Jewish Historical Institute of Poland. He was introduced by Barbara Kirshenblatt-Gimblett, Chief Curator of the Core Exhibition at POLIN Museum of the History of Polish Jews.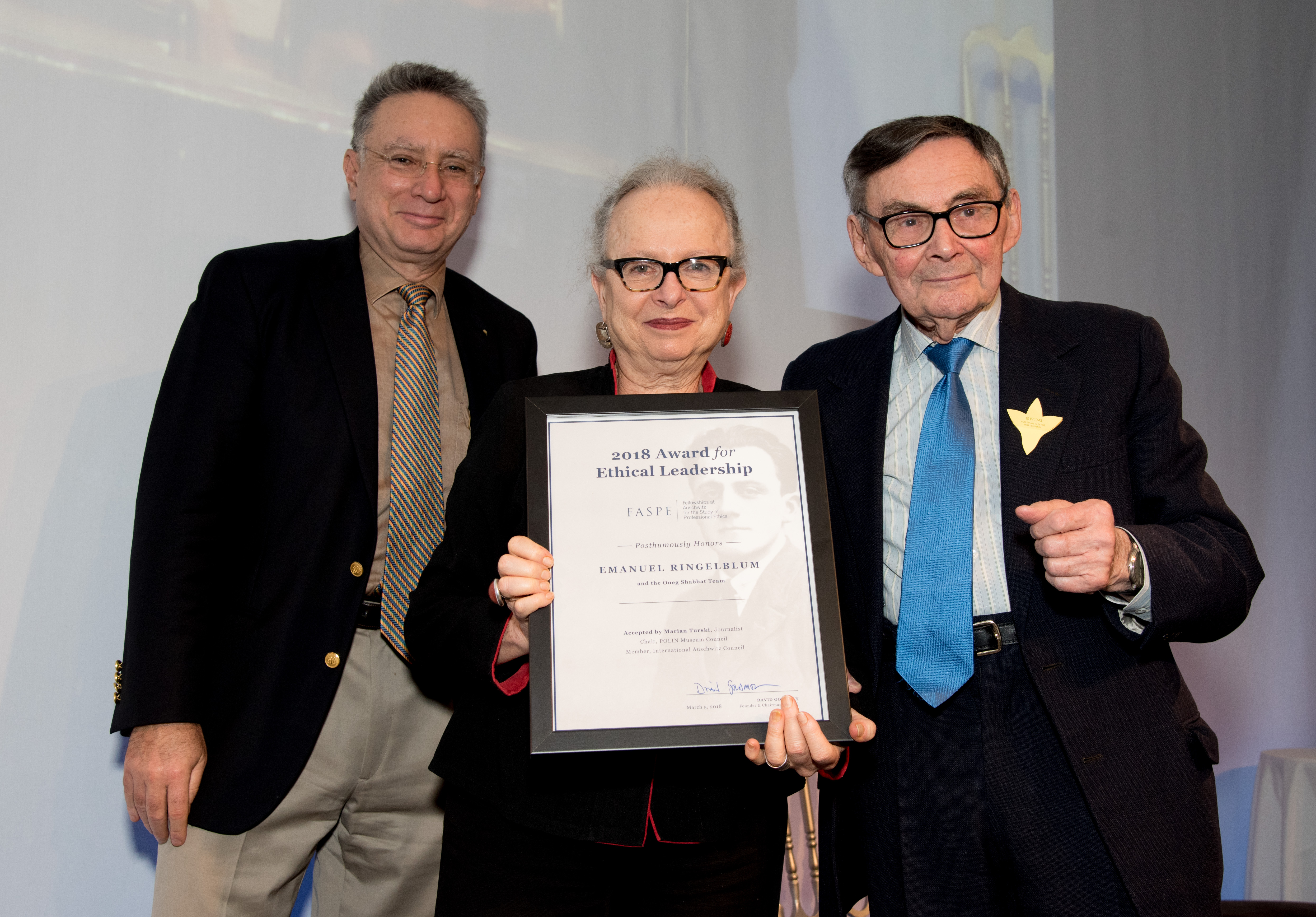 Prior to the gala, on March 4, Marian Turski gave a speech to FASPE alumni about his life experiences. The meeting was hosted by the Columbia University Graduate School for Journalism and was attended by more than a 100 FASPE alumni.
Fellowships at Auschwitz for the Study of Professional Ethics (FASPE) provides a unique historical lens to study contemporary ethics in the professions.
FASPE offers fellowships to students pursuing professional degrees in business, journalism, law, medicine and religion, as well as to early-career professionals in these fields. Fellows in each of FASPE's five programs spend two intensive weeks in Germany and Poland, visiting Auschwitz and key historical sites in Berlin and Krakow, and participating in rigorous seminars led by experts in their respective fields. Fellows begin their studies by examining the roles their professional counterparts played in Germany and elsewhere from 1933-1945, and then draw on historical, cultural, philosophical, literary and discipline-specific sources to explore the ethical issues facing their fields today.
FASPE also provides shorter programs to mid-career professionals that integrate history and contemporary ethical issues. These include tailored onsite ethics training at corporations, law firms and other professional settings, as well as a condensed version of the program in Europe in which the FASPE fellows participate.
HTTP://WWW.FASPE-ETHICS.ORG/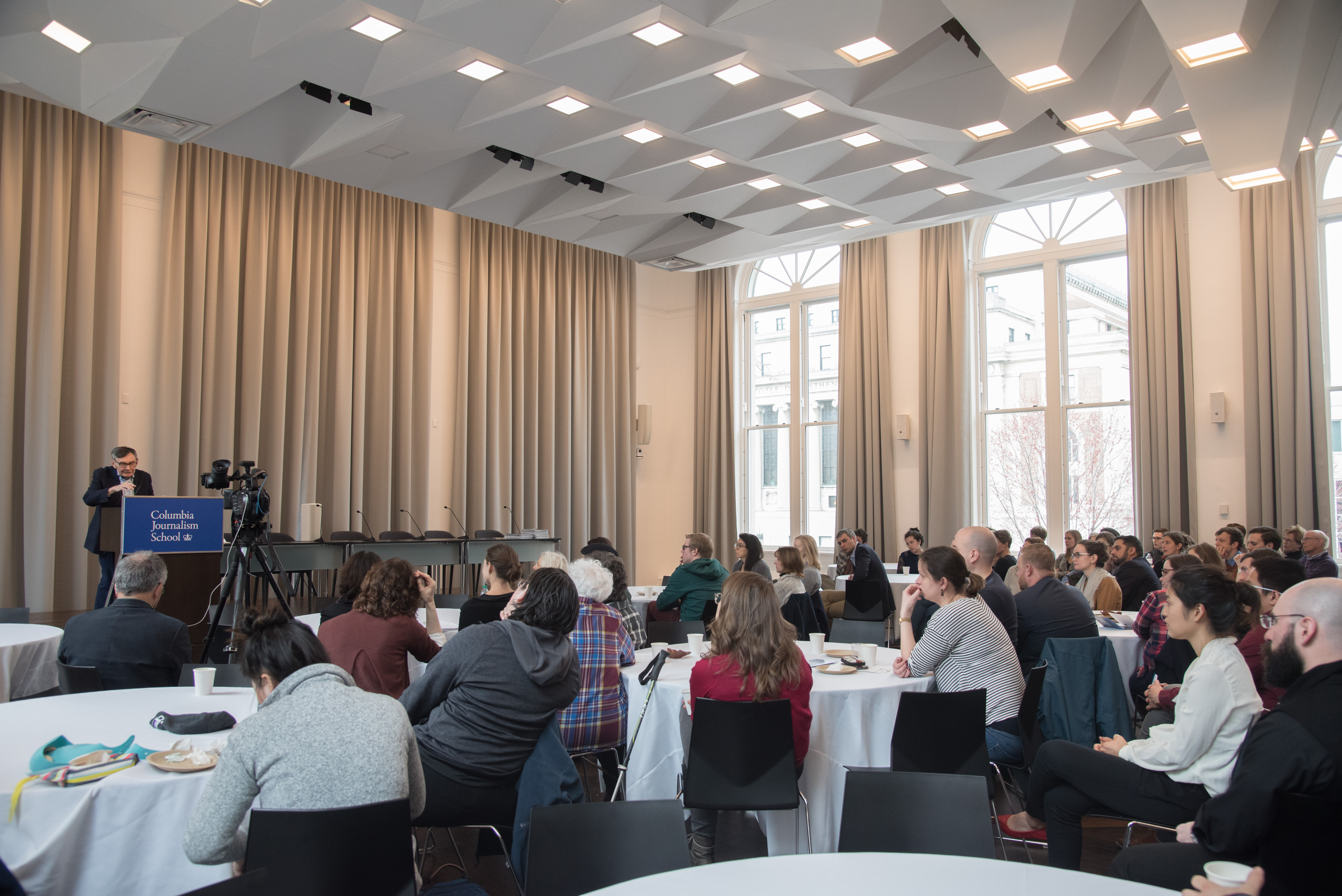 Photos: Melanie Einzig Photography